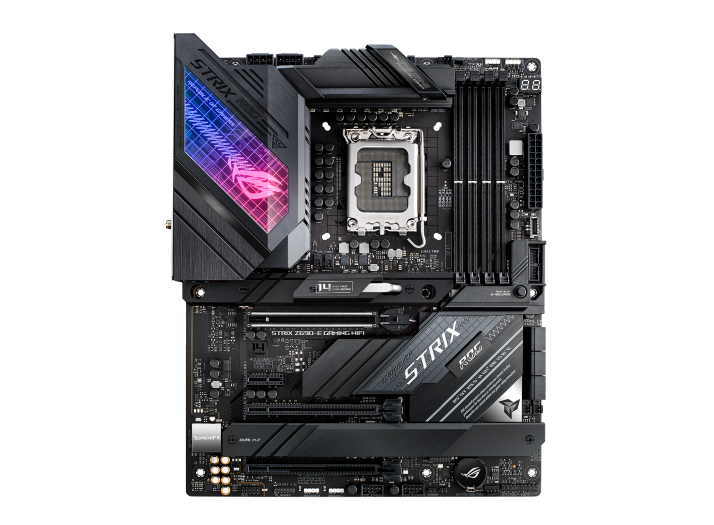 I'm having issues with the ROG STRIX Z690-E GAMING WIFI build. Had everything up and running and what appeared to be stable. After a few hours came back and something didn't feel right. The PC kept stuttering. I checked the event viewer and saw a bunch of Event 17, WHEA-Logger errors...

A corrected hardware error has occurred.

Component: PCI Express Root Port

Error Source: Advanced Error Reporting (PCI Express)

Primary Bus:Device:Function: 0x0:0x1:0x1
Secondary Bus:Device:Function: 0x0:0x0:0x0
Primary Device Name:PCI\VEN_8086&DEV_462D&SUBSYS_86941043&REV_02
Secondary Device Name:


A reboot will fix this right? Reload and nothing, just a blank screen and a lovely D6 error. After further investigation I noticed that the motherboard doesn't recognize the NVMe drive either. After resetting the BIOS (0811) with no luck I down graded to 0803 then 0702 before I gave up. Did I fry my NVMe drive? Did my GPU blow up?

Transferred everything back to the old rig and it boots up perfectly. No clue what's going on but pretty disappointed with ASUS right now. First the Z690 HERO and now the Z690-E.

I've searched high and low and can't find anything related to this issue. Has anyone also experienced the same or know how to get the NVMe drives detected?