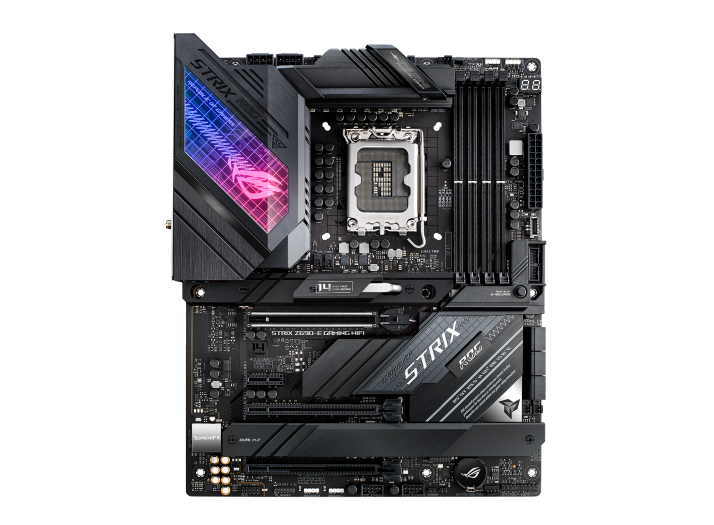 ASUS released a new BIOS, version 1003, for the ASUS ROG STRIX Z690-E GAMING motherboard. Below are the release notes.
ROG STRIX Z690-E GAMING WIFI BIOS 1003
"01. Improve system performance and Window 11 OS stability.
02. Update USB PD FW to 1.0F.
03. Update Intel ME FW to 16.0.15.1620 V3
04. Add Thunderbolt FW update method for onboard Thunderbolt models and ThunderboltEX 4 Card support models
05. Update Intel microcode.
06. Improve DRAM compatibility
07. Change PCIe speed hotkey item from F9 to F6.

Before running the USB BIOS Flashback tool, please rename the BIOS file (SZ690E.CAP) using BIOSRenamer."