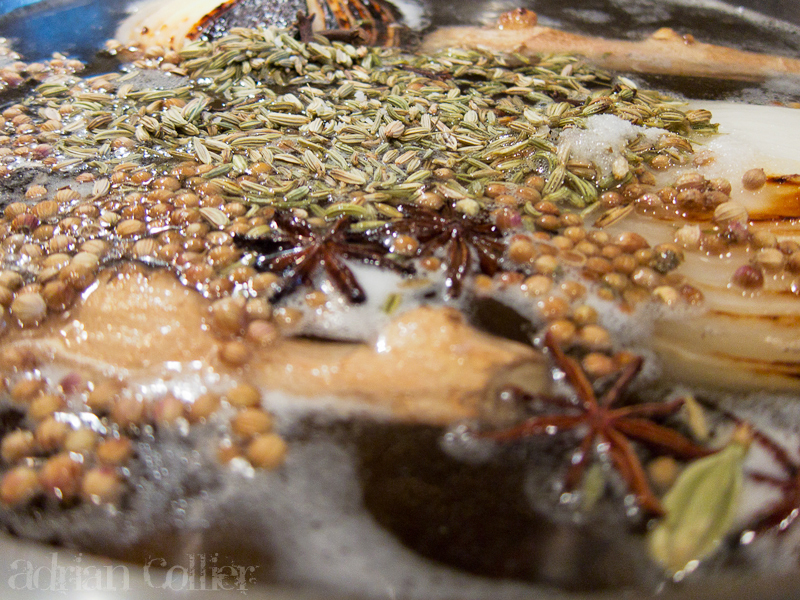 1 onion
ginger
parsnip
oxtail
beef bones
5 quarts water
1 cinnamon stick
1 tbsp coriander seeds
1 tbsp fennel seeds
4 star anise
3 cardamom pods
6 cloves
1 1/2 tbsp salt
1 tbsp black pepper
1/4 cup nuoc mam
1 tbsp sugar

Parboil beef bones and oxtail for 10 minutes. Drain and rinse beef bones and oxtail. Add 5 quarts of water. Char onions and ginger until aromatic. Add all ingredients into pot. Simmer uncovered for 1 1/2 hours. Remove beef bones and oxtail. Simmer stock for another 1 1/2 hours. Season to taste adding nuoc mam, salt, and sugar as necessary.
rice noodles
thinly sliced beef
shallot
cilantro
thai basil
lime
bean sprouts
sriracha hot sauce
Cook rice noodles until done. Add garnish and beef. Top bowl off with boiling stock to cook beef.