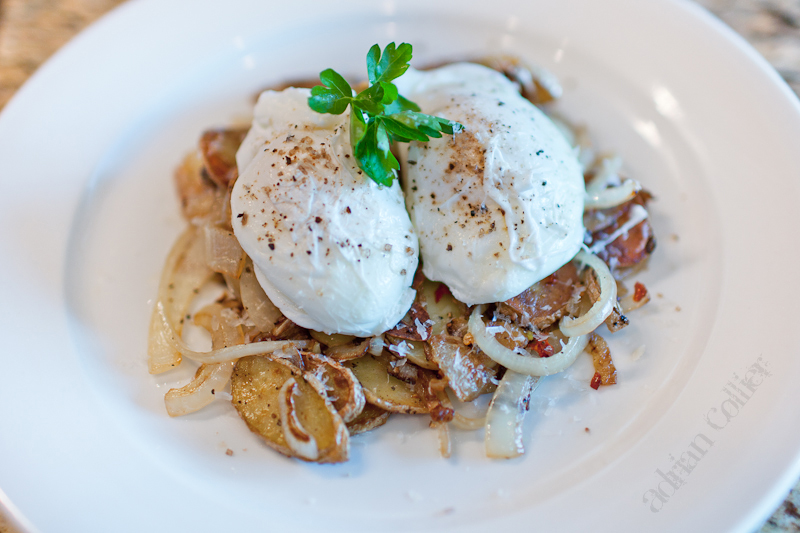 2 fresh eggs
2 tablespoons vinegar
6 fingerling potatoes
1 small yellow onion
1 garlic clove
pinch of crushed red pepper
olive oil
fresh crushed black pepper
sea salt (habanero / bacon infused sea salt used above)
grated parmesan cheese
Boil water with vinegar. Meanwhile saute potatoes with olive oil until they start to become tender. Add onion with garlic and cook until done. Reduce boiling water to a simmer and poach eggs until done. Plate and garnish with fresh ground black pepper, salt, and parmesan cheese.